I never saw it, but apparently my old friend Forrest Payne had a business card that categorized him as "general good guy." I 'd like to politely suggest "exceptional" as more appropriate, at this particular time.
Forrest — as unique of a character as I have ever known — died on Monday, after a year's battle with a particularly savage brain cancer.
He was so weird — yes, that's the word — that I wouldn't have been entirely surprised if he had lived on far beyond his 44 years just by casually sidestepping "the whole cancer thing."
But he didn't.
In the many years that we spent as close friends, his natural talent for
Being
always captivated me — He was a master photographer, a gifted improvisational musician and songwriter, a smirking impromptu soothsayer, and a liver of Life with a capital "L."
We shared a high school darkroom in Owensboro, a house in Lexington, and a blue million adventures and insights in between, a span of something like 20 years.
From the beginning of our friendship, one of the things that I liked about Forrest was that he didn't hesitate to adventure, and he would do things not because they were crazy, but because they were not. Like climbing water towers at night (or at all), or exploring caves with a disposable lighter for illumination. What I understood from our adventures was (because it was largely unspoken): 'Never mind those alarmist 'normal' people who say this is dangerous or bad or illegal. This is an important adventure, we're not harming anybody or anything, and we'll be careful.'
And those things were all true — and still are.
With Forrest, I felt my confidence for such things emboldened because he was so casual about them. These things needed to be done, because they were there. Because now was Now and why not, anyway? I can still see this gleam in his eye upon confronting, say, the unintentionally-unlocked door to a commercial rooftop. And he might look at me with that gleam as if to say: "Should we? Of course we should."
And we did. He did. Over and over. It was his way.
Forrest is one of several remarkable people that I am grateful to call friends who hail from the vicinity of Owensboro, Ky. And a long time ago in Owensboro, Forrest was called "Bryan" and we shared a darkroom at Daviess County High School. We weren't close then — not yet— but we were friends; first in photography, and then later in off-beat "smart" music like
XTC
and The Cure and Talking Heads. And these were two of the main things that seemed to be saving me from the smothering droning
death
of high school.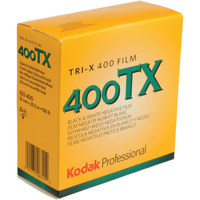 That darkroom was a sanctuary, and we both knew it, but it probably went unsaid. In that darkroom, we didn't have to answer to anybody, except maybe Tom Grimsley, an exceedingly cool art/photography teacher who I know was a powerful influence on Forrest. (I liked him, too, because he was cool with me despite never having been my teacher)
I know that's when I started to become the person I am, in fact — because I could
think
in there. I could think about
a single frame of Kodak Tri-X Pan film
wedged in an
enlarger
, and I could think about the music that was ringing in the darkness, from a jam box — something that few other students could
get away with
during the school day.
That was Owensboro, that was high school. I'll continue another time in Lexington — where Bryan became Forrest — and a dear friend.
For More: If you're reading this at my blog, Mingle Freely, please visit IKnewForrest.com for the recollections of many others who loved him in their own ways.